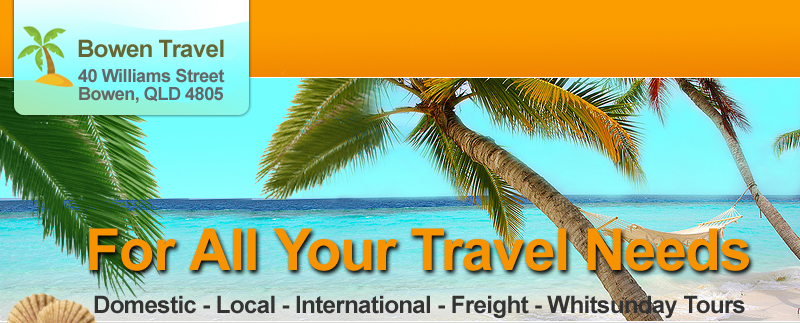 Airport Transfers
The friendly staff at Bowen Travel can organise your Door to Door Airport Transfers.

Whitsunday Coast (Proserpine) airport is approximately 80 kms from Bowen. Flights arrive and depart daily with Virgin Australia and Jetstar.
Allow our friendly staff at Bowen Travel to arrange all your airport transfers. Bookings are essential.
Please note: 24 Hours notice required for transfer cancellations.
Extra charges for Transfers booked after hours.
Medical Appointments
Bowen Travel can arrange for your Door to Door medical transfers, working in with your appointments, from Townsville through to Mackay, Monday to Friday. Bookings are essential.
Car Rentals
Bowen Travel can also offer Rental Cars / Utes / Buses for hire for Bowen / Collinsville Rural. 15 seat bus charter also available.
© 2012 – Bowen Travel – Website built by Cactus Beach Technologies